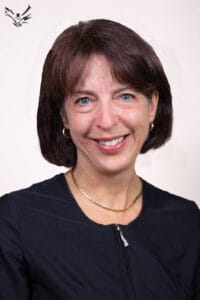 Sophie Laverdière
Acupuncteur
Centre Kinesis
Schedule: 
Tuesday from 8:00 am to 2:00 pm
Thursday from 3:00 pm to 7:00 pm 
Therapies:
Acupuncture
Aesthetic Acupuncture 
Auriculotherapy
Laser Acupuncture 
Issues receipts in: Acupuncture
My interests are based on global health, in treatments for prevention of problems.  Despite good life habits, we find ourselves with health problems that we need to remedy.  Whatever your realistic health state, one of acupuncture's principles is to assist the body in its effort to obtain equilibrium.
Well implicated in the sport's sector, I understand and assist athletes of all levels in their search for optimism (concentration, anxiety, injuries/discomforts). In addition to acupuncture, I intergrade the medical message of Tuina in my practice. From Chinese origins, this technique uses suction cups for their precise contribution to release blockages and to stimulate the organisms' re-established capacity. 
The diversity of problems covered by acupuncture is underappreciated and this is one of my motivations: make known the large umbrella of health troubles that can be treated, and which can help improve quality of life, no matter what motivates them to come consult.
"Come meet me so that we can discuss what preoccupies you and together, establish a plan and a treatment to improve your overall healt"
-Sophie Laverdière, Ac
Member of the order of acupuncture of Quebec
For more information : www.acupuncturesophielaverdiere.com