Schedule:
Every second Wednesday from 3:00 pm to 9:00 pm
Every second Saturday from 9:00 am to 2:00 pm
Services:
Holistic Nutrition 
Meditation
Emits receipts in: naturotherapy
For more information and to contact Sandra: www.sandrapower.com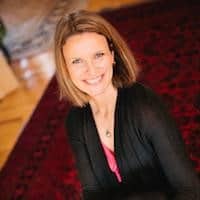 Thank you Sandra. Because of her, I was able to control my seasonal allergies. Actually, I was suffering from diverse digestive problems, fatigue and serious pollen allergies. After one month of detox cure, many benefits shocked me: improved digestion, regularity, almost complete disappearance of my pollen allergies and resplendent skin. The power of nutrition! She gave me many tricks and tips which I still use a while later.
I have trained for many years and I have always believed in the importance of eating well. This allows us to have the necessary energy to perform well and recuperate, but most of all to be in good health. Despite my efforts to nourish myself healthily, I felt like I was missing an ingredient concerning powerlifting- a discipline that comes from weightlifting. I consulted Sandra and thanks to her deep analysis of my lifestyle, my workout plan, and my physical symptoms, I found the missing ingredient. Following her nutritional tips, I modified the frequency of my meals, and my food combinations. Sandra's expertise allowed me to considerably improve my energy level and reduce the stress that I imposed on my nervous system. By respecting Sandra's nutritional advice, I managed to burn excess fat, maintain muscle mass and improve muscle strength. The results of the Canadian Powerlifting Championships of the CPU (Canadian Powerlifting Union) (Charlettetown, PEI, March 30, 2011) speak for themselves: a gold medal in the class "Women Masters II – 57 kg" and no less than 6 new Canadian records!
Sandra's approach and her advice for healthy eating have really changed me and it is one of the best things that I have done for myself. Before my evaluation and my detoxification of Candida, I felt tired, slightly depressed, I had mood swings and I did not feel satisfied with my physical appearance in general.
I always felt confident that Sandra's in-depth analysis of my health was exact. During the entire process of changing my diet, she always explained the reasons behind nutritional choices and my new life habits. Her explanations allowed me to take my health in my own hands and to stay motivated. In addition, I greatly appreciated Sandra's large availability. She posses great listening skills and she always takes the time to respond to my questions by email or by phone. Holistic nutrition taught me to eat healthier and to take better care of myself in general. I feel so much better in my skin and much happier: its day and night!